La Xiloteca dell'IBE – The collection of the wood of the world
IBE has a collection of wood from all over the world, managed by the Laboratory of Anatomical Characterization of Wood.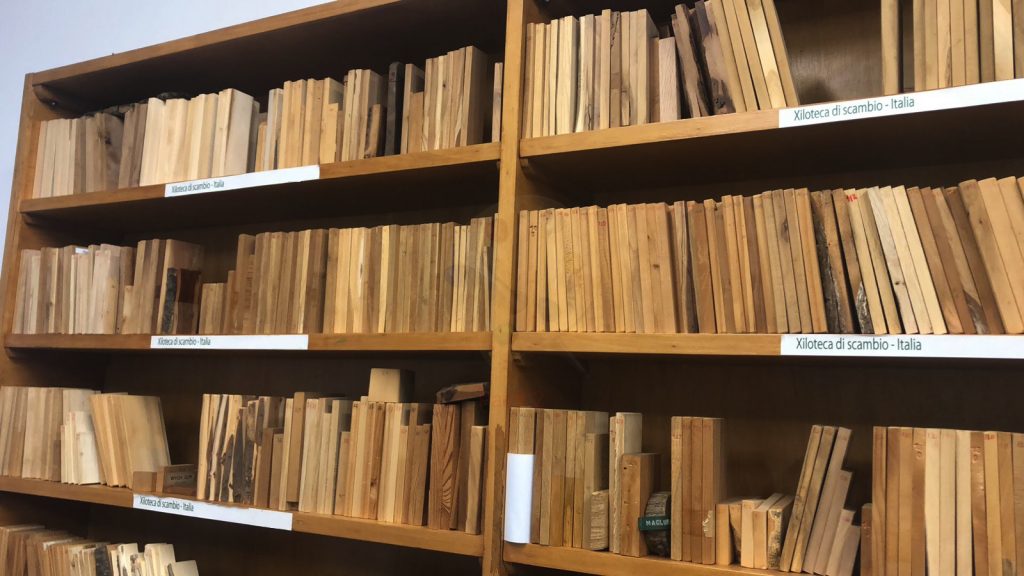 The collection begins with the foundation of the National Wood Institute in 1954. Since then it has been getting richer, as support to the activity of identification of wood, in the successive denominations that the Institute has taken over time, until entering the IBE in 2019.
The identification of wood is in fact an operation that takes place for comparison, both macroscopic and microscopic, between certain samples and those to be recognized. The comparison is based mainly on the most stable characters, which are those of the anatomical organization. The collection is therefore made of both macroscopic samples, that is to say tablets of about 7 x 14 x 0,5 cm, and microscopic samples, that is to say anatomical preparations to be observed under the optical microscope.
In this perspective the collection includes about 12,000 wooden tablets of about 5,700 different species, from all continents, and the anatomical preparations of the three fundamental sections of about 4,000 species.In addition there is a collection of about 4,000 wood samples (secondary xilotheque, exchange xilotheque) for the exchange of samples with other collections or for the formation of specific collections for schools, institutions, etc.
In the same room are preserved other specific collections: about 150 Brazilian woods in the form of book-shaped tablets; 30 Gabon woods in the form of pocket booklets; a box donated by the École Supérieure du Bois in Nantes (F) containing samples of about 80 African woods.
All material is stored and managed on magnetic support.